Jiji Line
>
Jiji Station
---
Jiji is the name of a place as well as of this branch railway line. The plain and rustic atmosphere here is filled with cultural artistry; the branch line starts from the Ershui Railway Station in Changhua County to the west and runs eastward through Yuanquan, Zhoshui, Longquan, Jiji, and Shuili to Checheng, with enchanting sights of farm country, precipitous cliffs, old red-brick houses, and verdant forests and clear streams all the way. The little town of Jiji, the Snake Kiln at Shuili, the Mingxin Academy, and the "green tunnels" are among the attractions here that are well worth a visit.
The Jiji Railway Station, built in 1933, is the oldest train station left in Taiwan. The exterior is plain and simple, and it is built entirely of red cypress. This little town with its big literary atmosphere has quite a number of historic sites and scenic spots, such as the Fuxing Temple, which has been designated a third-class historic site, and the Mingxin Academy, the Chinese-style wood-fired Tianxing Kiln, green tunnel, and railway museum. Together, these make Jiji an interesting place to visit.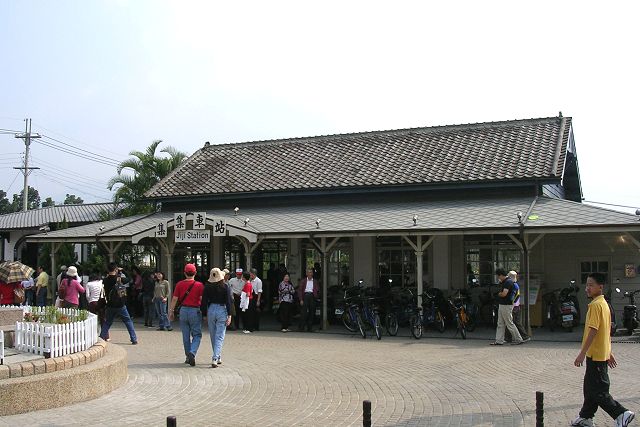 ---
Copyright © 2005-2020 Taiwaning. all rights reserved.