Taipei
>
Chiang Kai-shek Memorial Hall
---
Chiang Kai-shek Memorial Hall (C.K.S. Memorial Hall) is a great building constructed in memory of the former president of R.O.C., Mr. Chiang Kai-shek. It is located in the heart of Taipei City. The area is 250,000 square meters and it is the attraction most visited by foreign tourists. Outside the gate of C. K. S. Memorial Hall, there are poles carrying the sign of true rightness. The architecture of the C. K. S. Memorial Hall is inspired by Tientam in Beijing. The four sides of the structure are similar to those of the pyramids in Egypt. The material is white marble. The roofs are decorated with deep-blue glass as part of the reflection of blue sky and bright sun. It adds a touch of grandeur. The garden is planted with red flowers. As a whole, the colors of blue, white and red express the National Flag and the spirit of freedom, equality and brotherhood.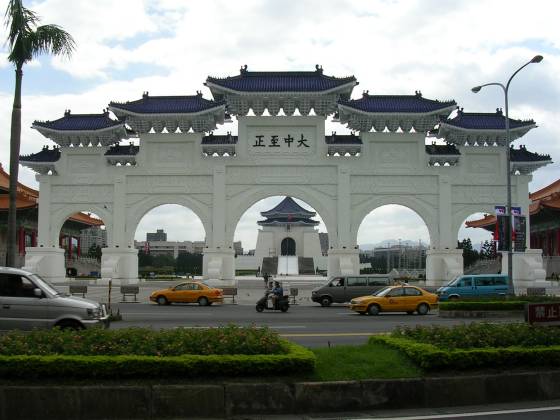 Map of Chiang Kai-shek Memorial Hall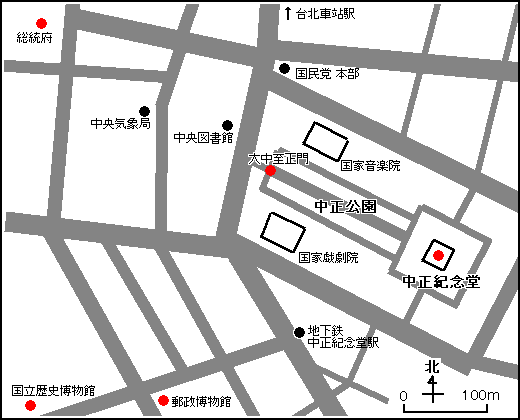 Movie of The guard-changing ceremony
---
Copyright © 2005-2020 Taiwaning. all rights reserved.