Taipei
>
The Presidential Office Building
---
The Presidential Office Building is located on Chungching S. Road and facing Ketagelan Boulevard. On the back it is Bo Ai Road, on the left it is Bauching Road, and on the right it is Gueiyang Street. The Presidential Building is close to Taipei Main Station and Hsimending. The building was built during Japanese colonization period. It was the governor's mansion at that time. During the ending period of World War II, the building was seriously damaged due to bombing. After Taiwan was reclaimed by R.O.C., the building was re-constructed in 1946. The building was re-named as "Giashou Building" in celebration of the 60th birthday of former president Mr. Chiang Kai-shek. The building has been used as the presidential mansion after the central government of R.O.C. was re-instated in Taiwan.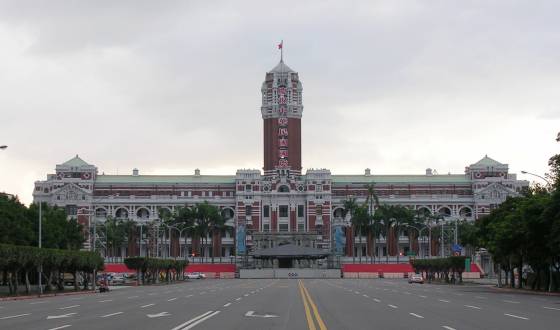 Map of The Presidential Office Building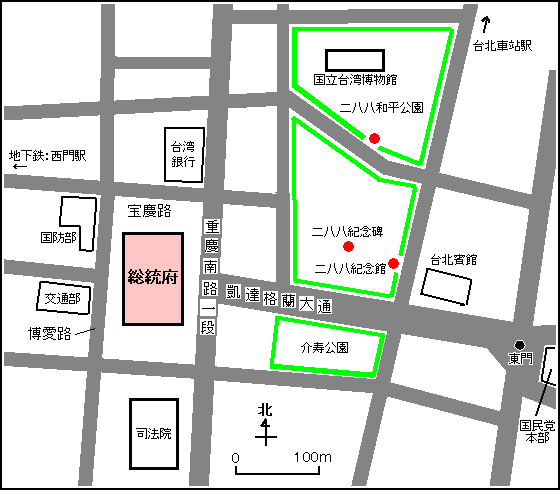 ---
Copyright © 2005-2020 Taiwaning. all rights reserved.