Hsinchu City (新竹) concentrates on the Hsinchu science park (新竹科學工業園區) by the factory and the enterprise related to IT, and is called "Silicon Valley in Taiwan".
Hsinchu Map
This is Hsinchu map using Google Map. Blue balloon icon is main transportation that Hsinchu Station(1), Hsinchu Station of Taiwan High Speed Rail(2) and Hsinchu Airport(3). Orange balloon icon is main tourist spots that Hsinchu Cheng Huang (City God) Temple(1), Yin Hsi East Gate(2), Emperor Guan Temple in Hsinchu(3), Hsinchu City Hall(4), Beimen Great Street(5), Hsinchu Confucius Temple(6), Glass Museum of Hsinchu City(7), Image Museum of Hsinchu City(8), Fire Museum of Hsinchu City(9), Hsinchu Science Park(10) and Nan Liao Port(11). The expansion reduction can be done because of the interactive map. A detailed map of the surrounding area can be seen.

Now Hsinchu Map Loading .....
Hsinchu Hotel Information
Hsinchu railway station, It is a station of the Japan rule age (construct completely in 1913).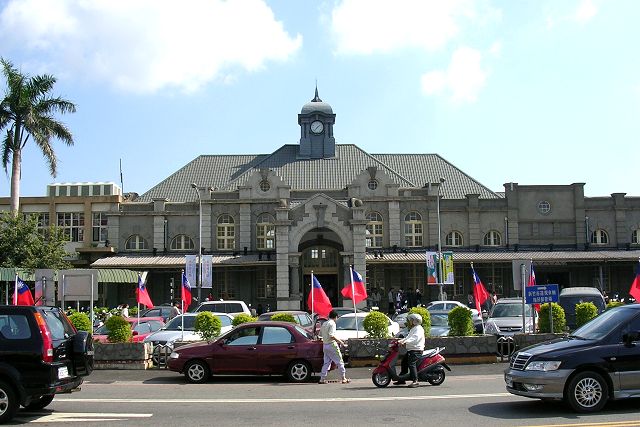 Copyright © 2005-2020 Taiwaning. all rights reserved.