Keelung is a port in the Taiwanese island north end part. It is Kaohsiung port in a Taiwanese southern part and in row Taiwan, two great international trade port. The coal mined in Taiwan was sent off from Keelung port to Japan to Keelung in the railway in the Japan rule age. Many of Japanese who were immigrating to Taiwan returned from this port to Japan by the defeat of Japan and it is known. Still, an international ferry is plied by Arimura Line between Okinawa Island and Taiwan.
Keelung Map
This is Keelung map using Google Map. Orange balloon icon is main tourist spots that Keelung station(1), International ferry terminal(2), Keelung Tourist Night Market(3), Paradise Temple(4), Jhongjheng Park(5), Fairy Cave(6), Ershawan Gun Emplacement(7), Peace Island Park(8), National Museum of Marine Science & Technology(9) and Lovers Lake Park(10). Blue balloon icon is Area in surrounding tourist spots that Yehliu Park(1), Teresa Teng Memorial park(2) and Jioufen(3). The expansion reduction can be done because of the interactive map. A detailed map of the surrounding area can be seen.

Now Keelung Map Loading .....
Keelung Hotel Information
Photograph of Keelung Port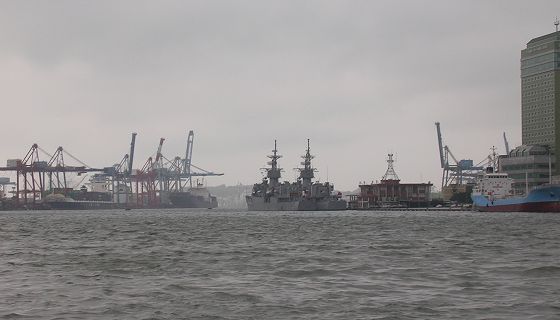 Copyright © 2005-2020 Taiwaning. all rights reserved.